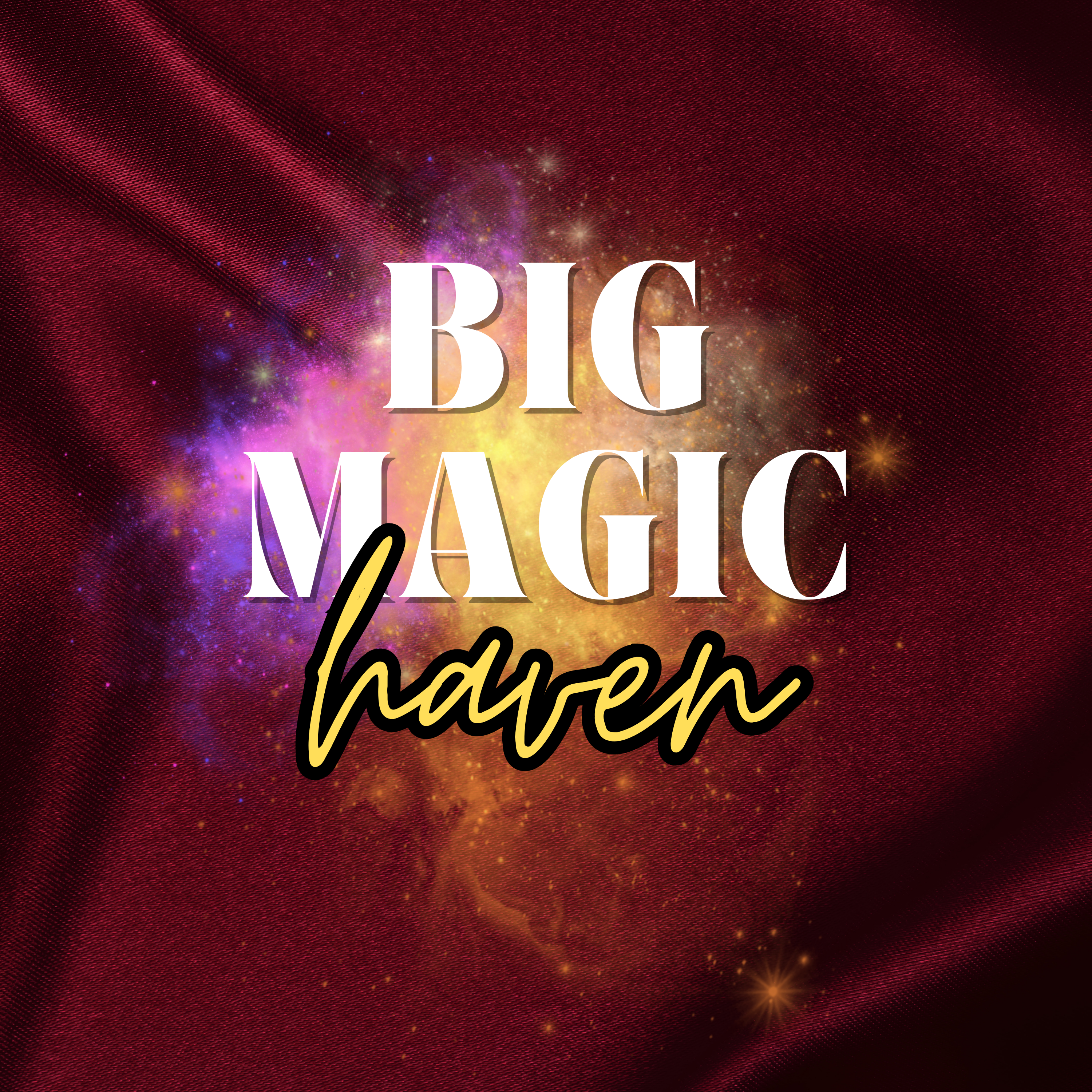 BIG MAGIC HAVEN - The Membership


An yearly membership for women ready to RISE THE FCK UP in their BIG MAGIC energy, embrace their unapologetic self and get visible online to sign up their aligned clients.

People cannot pay you if they don't know you exist.
This is why, inside BIG MAGIC HAVEN I'm going to exactly teach you how to bring out your BIG VISIBLE ENERGY.
This will change your business forever.
🔥The EIGHT part detailed module of 30-40 minutes each on RISE THE FCK UP will allow you to embrace your big magic energy, channel your inner wilderness, unshame your being and change the way you see yourself and your work.
💖Monthly Q & A with me where I answer each and every question of yours from creating content to launching to signing on clients. Think of this as getting answers on-demand.
📝 All the future masterclass replay access. Rewire your brain through repetition. Listen at your own pace and integrate the learning as you've a forever access to these inside the membership.
🎉Money making challenges to help you sell your offer online and make your investment back.
🎁BONUS - Yes, you get access to all the previously recorded content, past Q and A sessions, the entire library of resources with strategies to help you get visible in front of your people. 
TWO SPECIAL BONUSES below!!
Here are the EIGHT business changing modules inside the membership curriculum: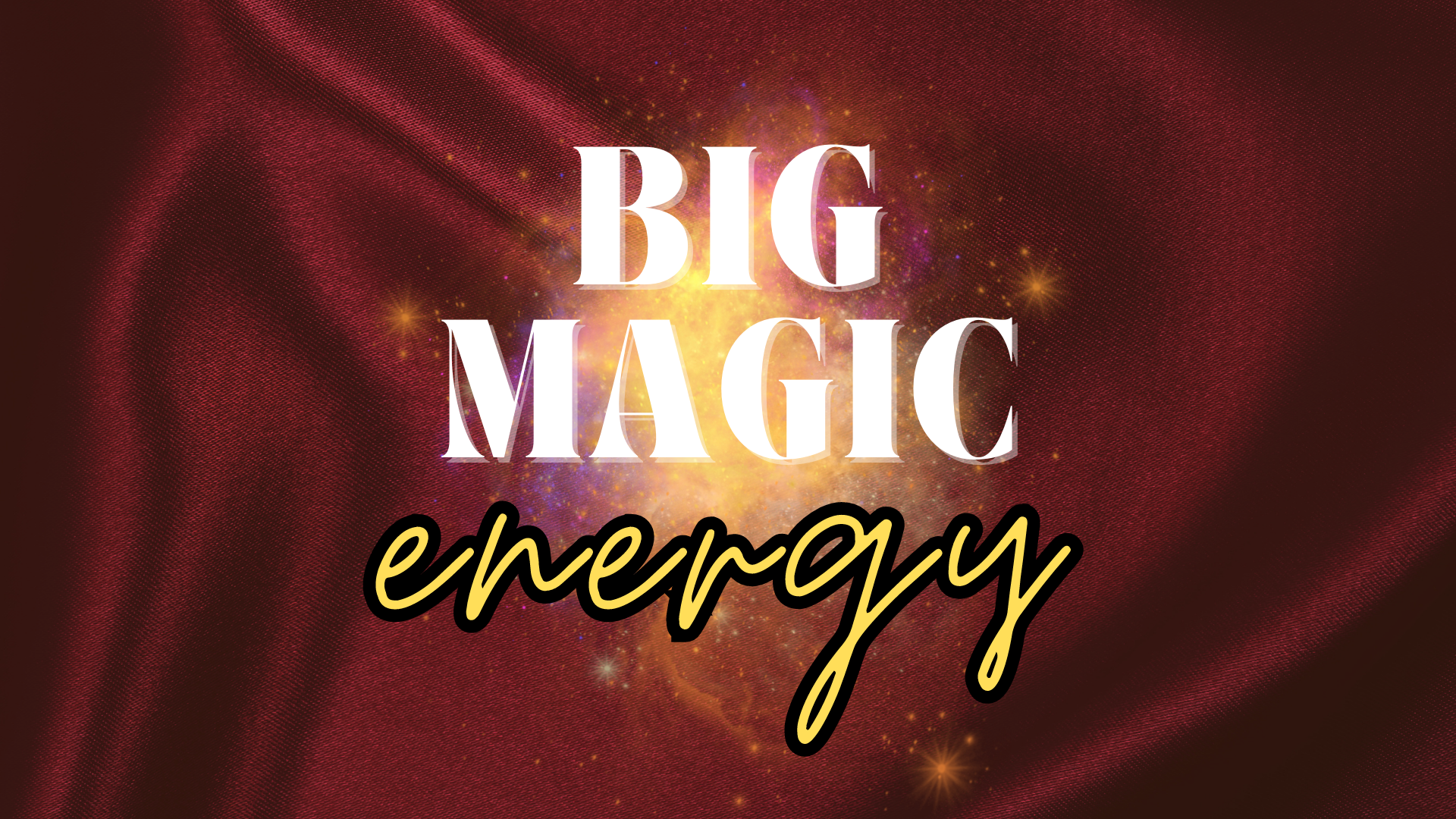 Here we build a solid foundation of your BEING. Stepping into your BIG MAGIC energy and becoming the one people buy from.
People desire to work with you when you desire to show up for yourself and sell from the place of power, integrity and love.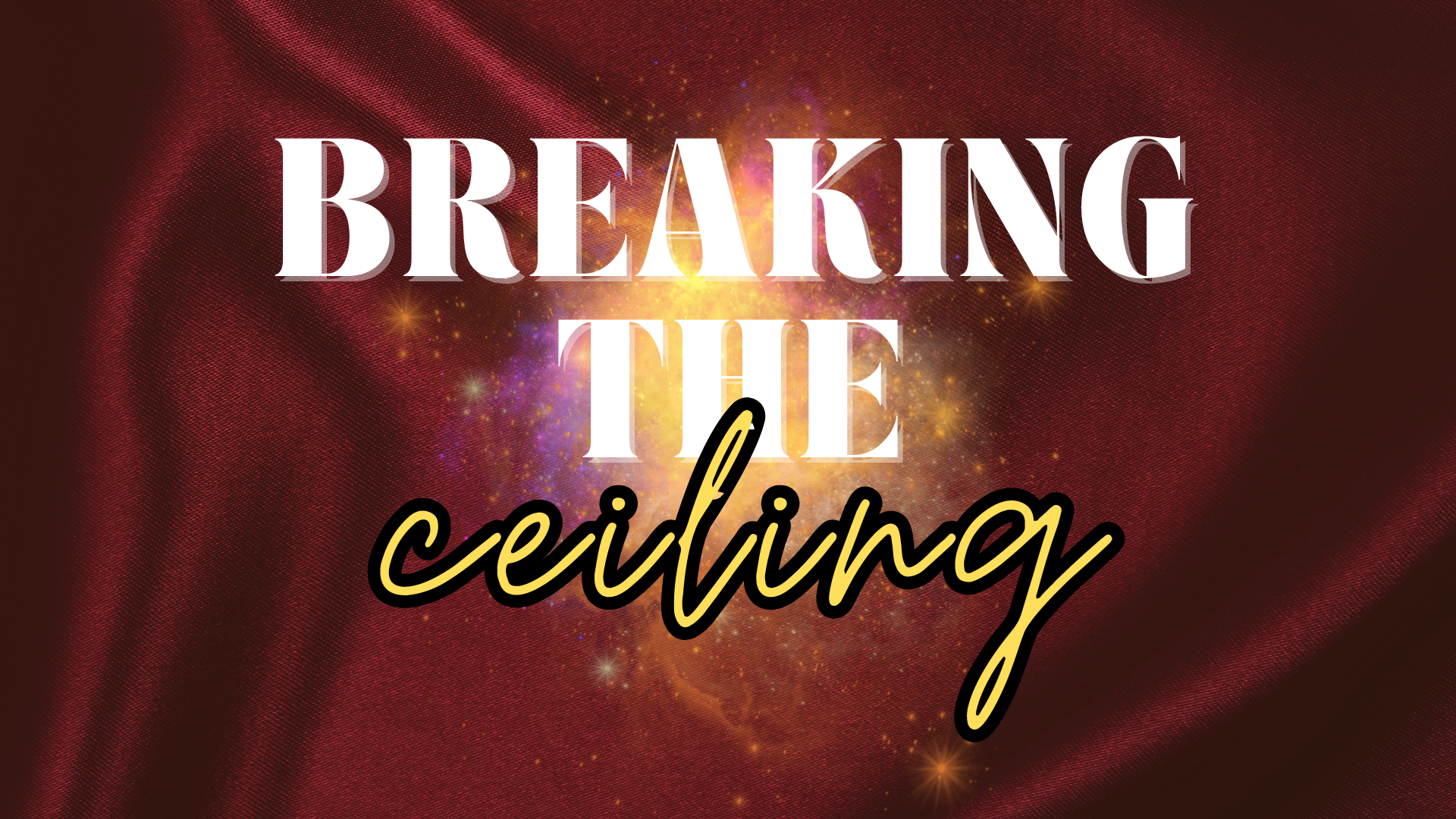 BREAKING THE GLASS CEILING
Your limiting stories about yourself, your people online, your offers is what's keeping you stuck and holding you back from BEING your most vibrant self online.
Here, we're going to address all the stories/ beliefs you've been telling yourself that's preventing your content and marketing to be uniquely YOU.
We will be addressing the core childhood wounds & how to move past them.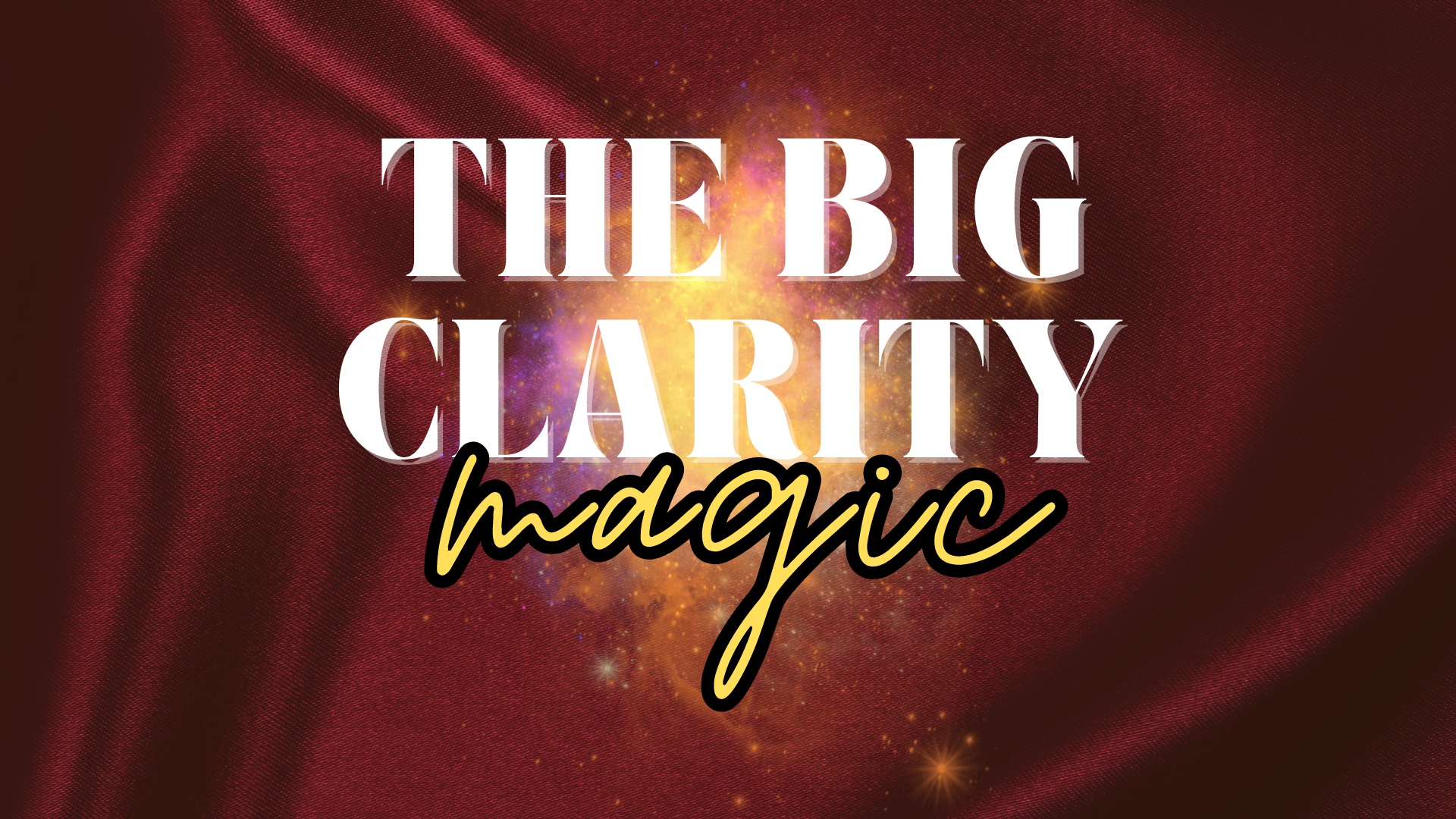 Do you feel unclear about your message online?
Does it feel as if you're talking to everyone in your content and not being SPECIFIC?
This is the goldmine of clarity. You'll get utterly clear about 'WHO' you are speaking to in your content, 'WHAT' is your core message and translate that in your personal brand.
YOU are the BRAND, which is why we will extract the message from your soul and weave it in every piece of your marketing.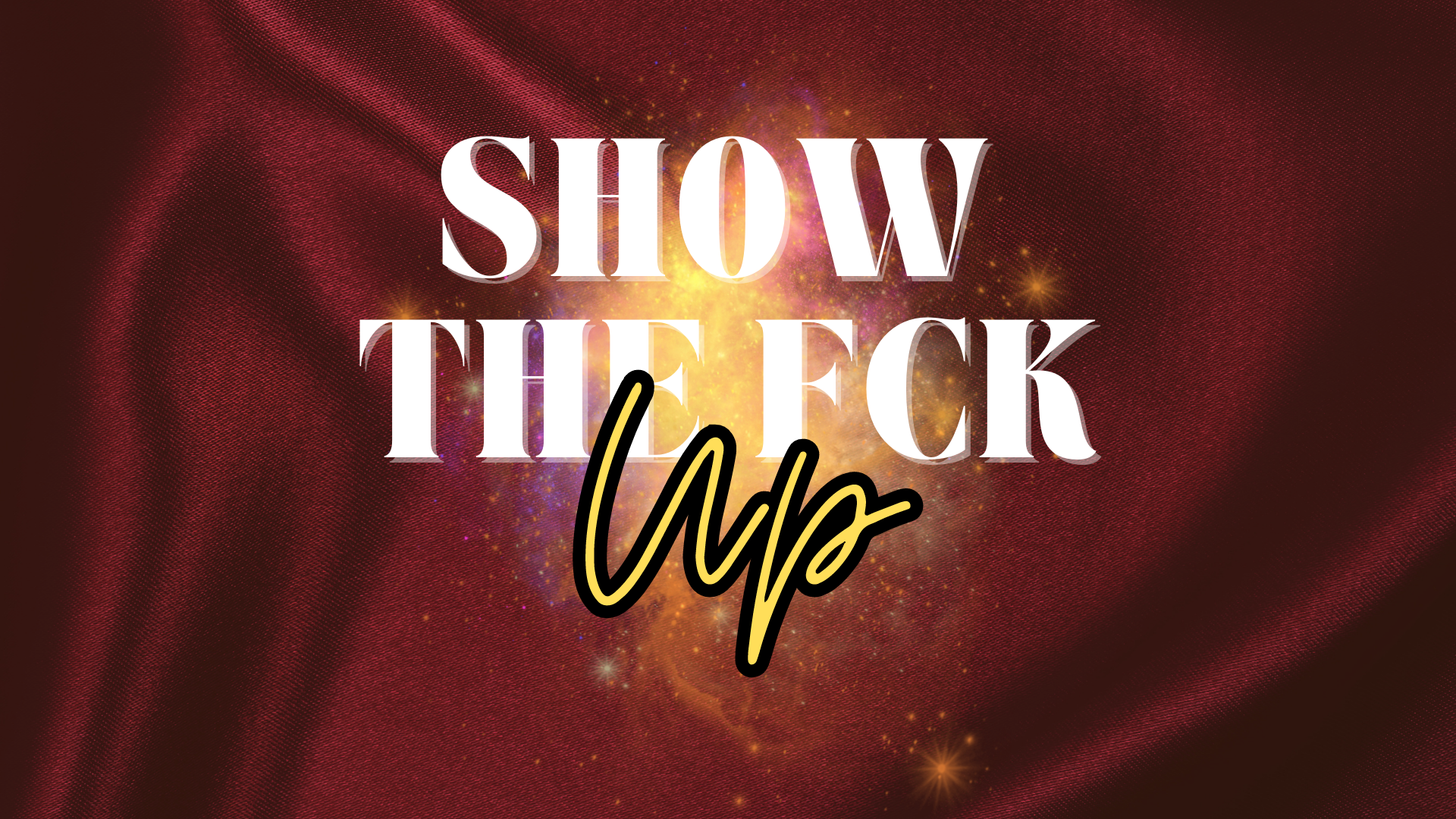 Let's be clear, people cannot hire you if they don't know you, if they don't see you aka if you're NOT VISIBLE.
It's NOT your job to spend hours finding your people online or to look at what others are doing in the name of inspiration.
It's your job to be BOLDLY YOU, show the fck up so that you're visible to your people.
Be so magnetically YOU that people cannot help but come to you, sign you up and be in your energy.
We will also be addressing the BIG F thing here. (fear of being seen, judgment and failure)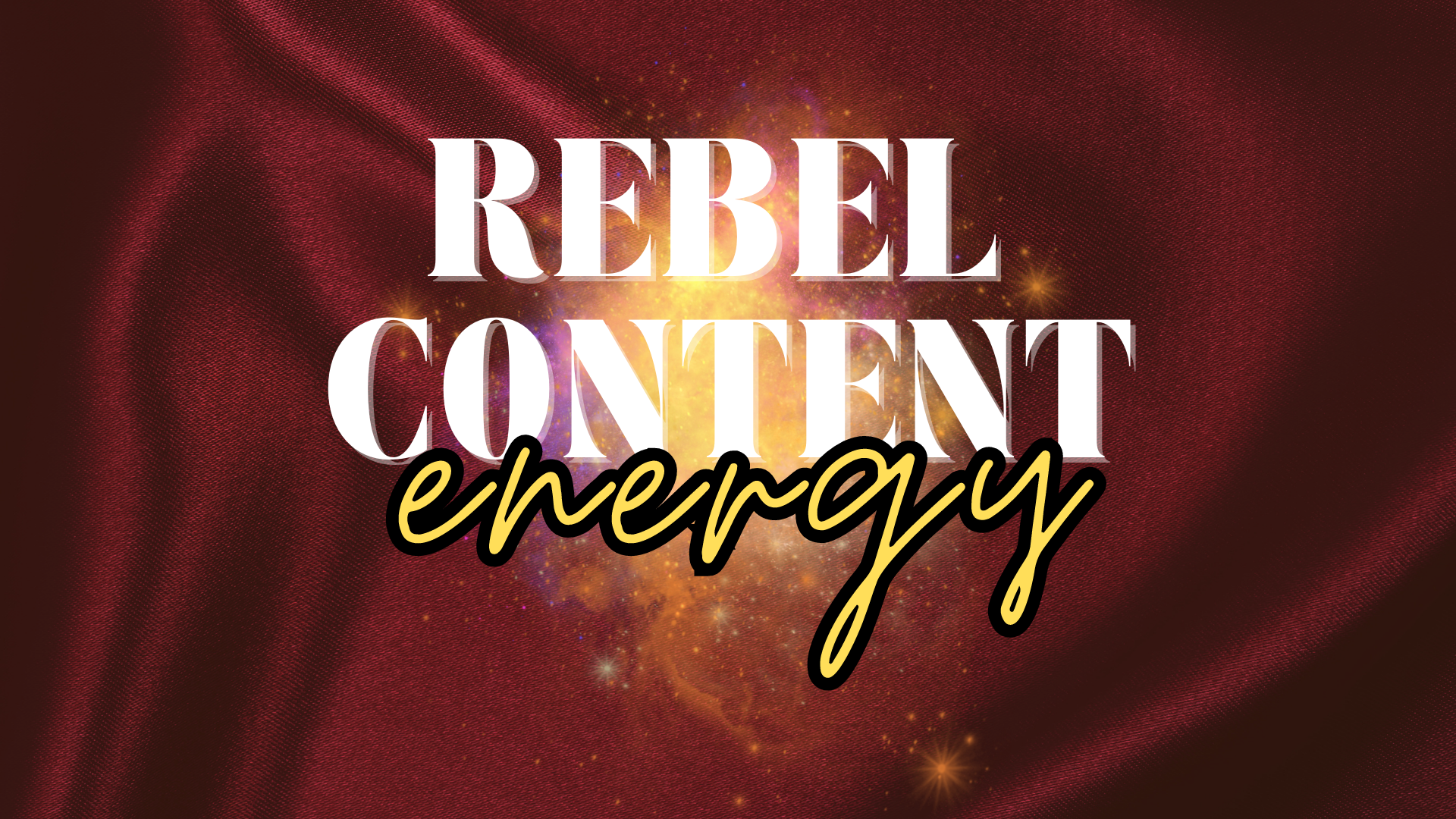 Your content is how *new* people online get to know you. They learn more about you, sign up with you when they SEE the value in your content, when they see YOU in your content.
It's time to stop letting ALGORITHM decide if your content is worth pushing and dial up your inner rhythm that lets the algorithm vibrate on your frequency.
I'm the Queen when it comes to content & I say this from experience that your content is going to be 10x MORE YOU as you be in my Rebel Content Energy.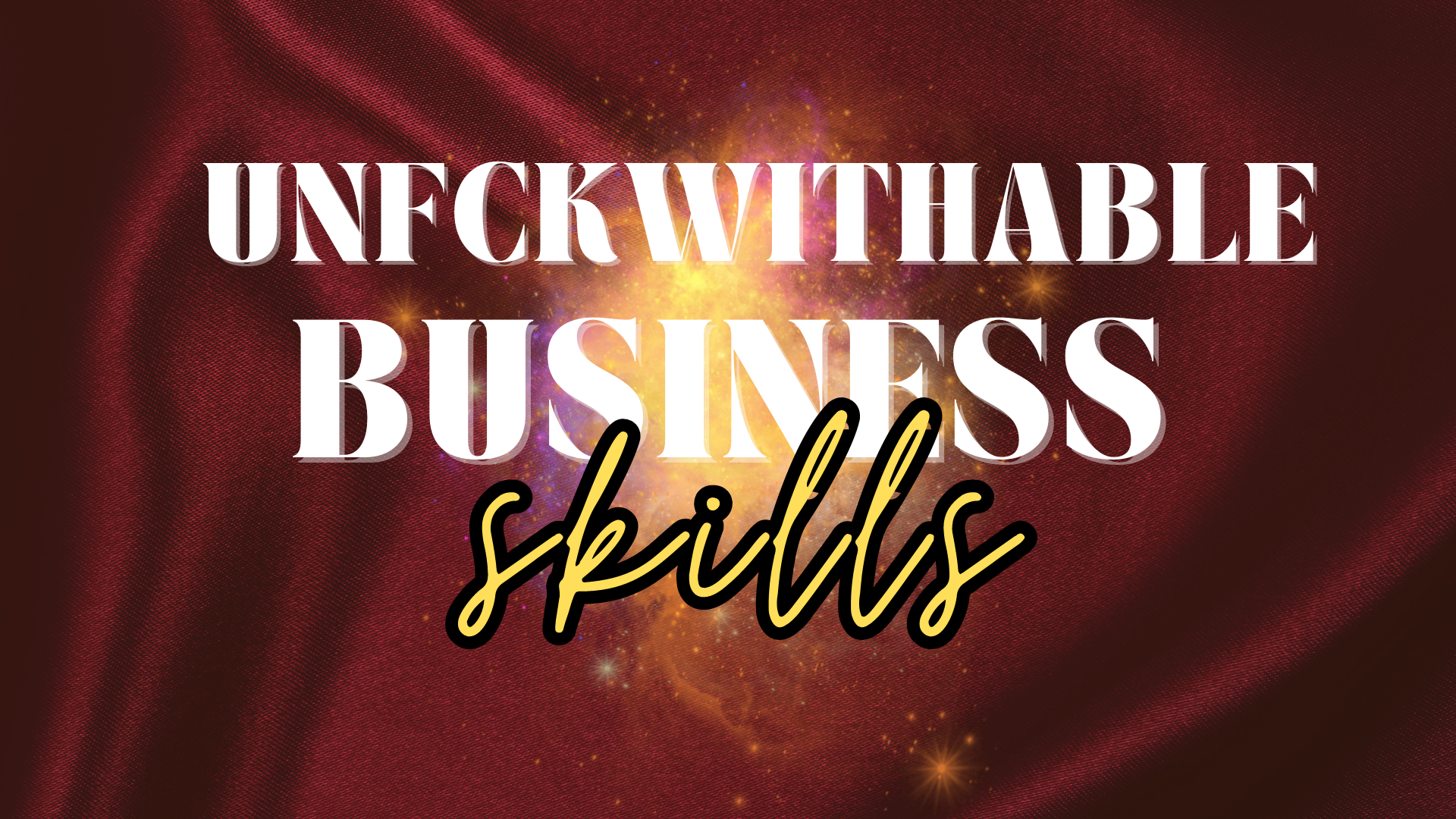 UNFCKWITHABLE BUSINESS SKILLS
There are skills that help you hone your craft and then there are ones that help you make money in your business. We are talking about both in here.
These three unfckwithable skills that are so rarely talked about will take you from feeling defeated everytime your offer didn't sell to coming back to your power and reclaiming WHO the fck you are.
This is how we reprogram our brain and build resilience.
Warning - This is only for you if you're in for the long run.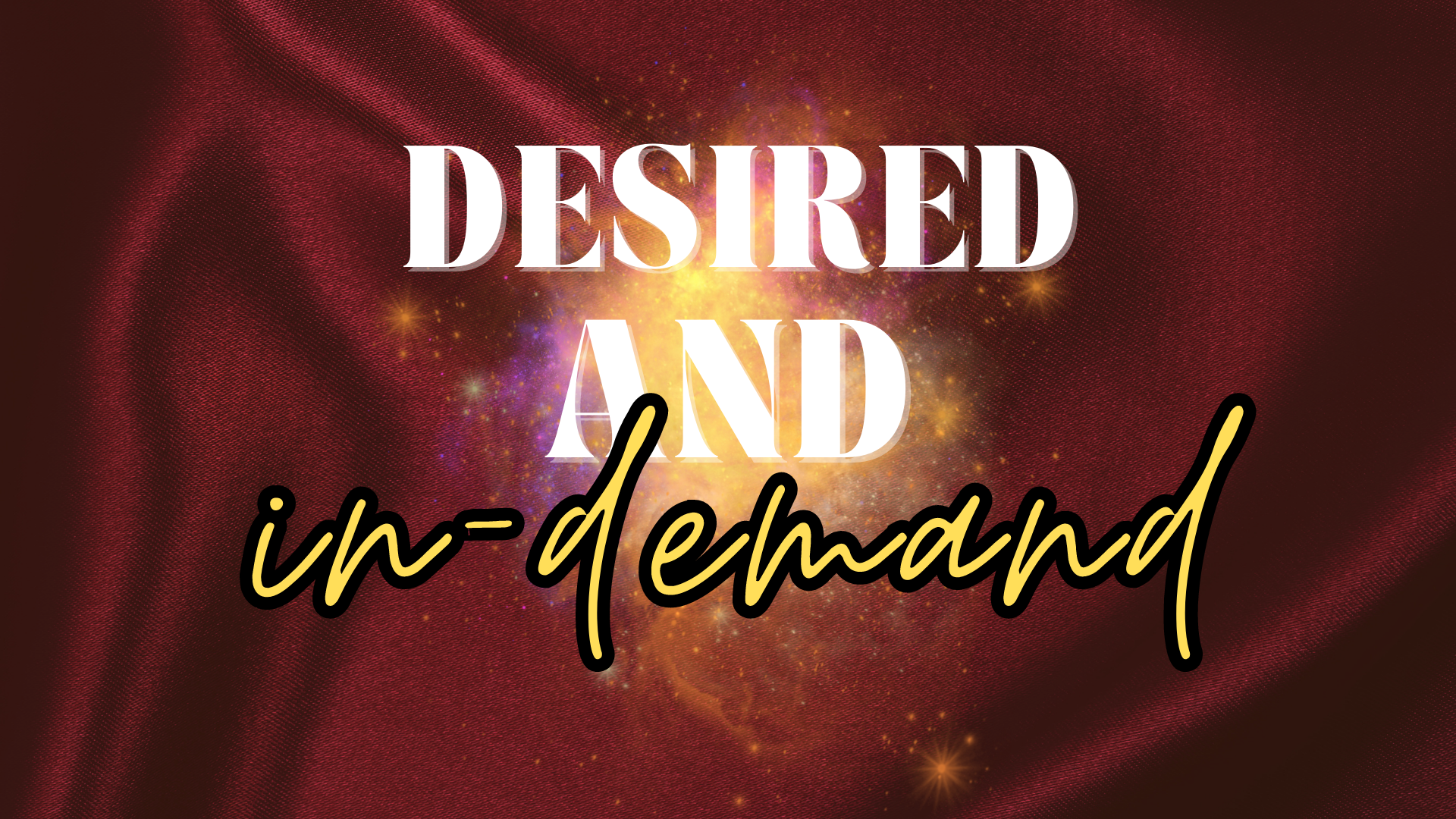 This is my favorite module and was created when I was in the complete state of flow. I've filled the energy of you being so desired by your people, you being in-demand that people cannot help but come to you.
Your outer reality changes when your inner reality shifts.
Being in demand is the inner state of being.
This is the module where the guesswork of 'being booked out' dies in peace & the magnetic energy of irresistible desire 'to work with you' is born.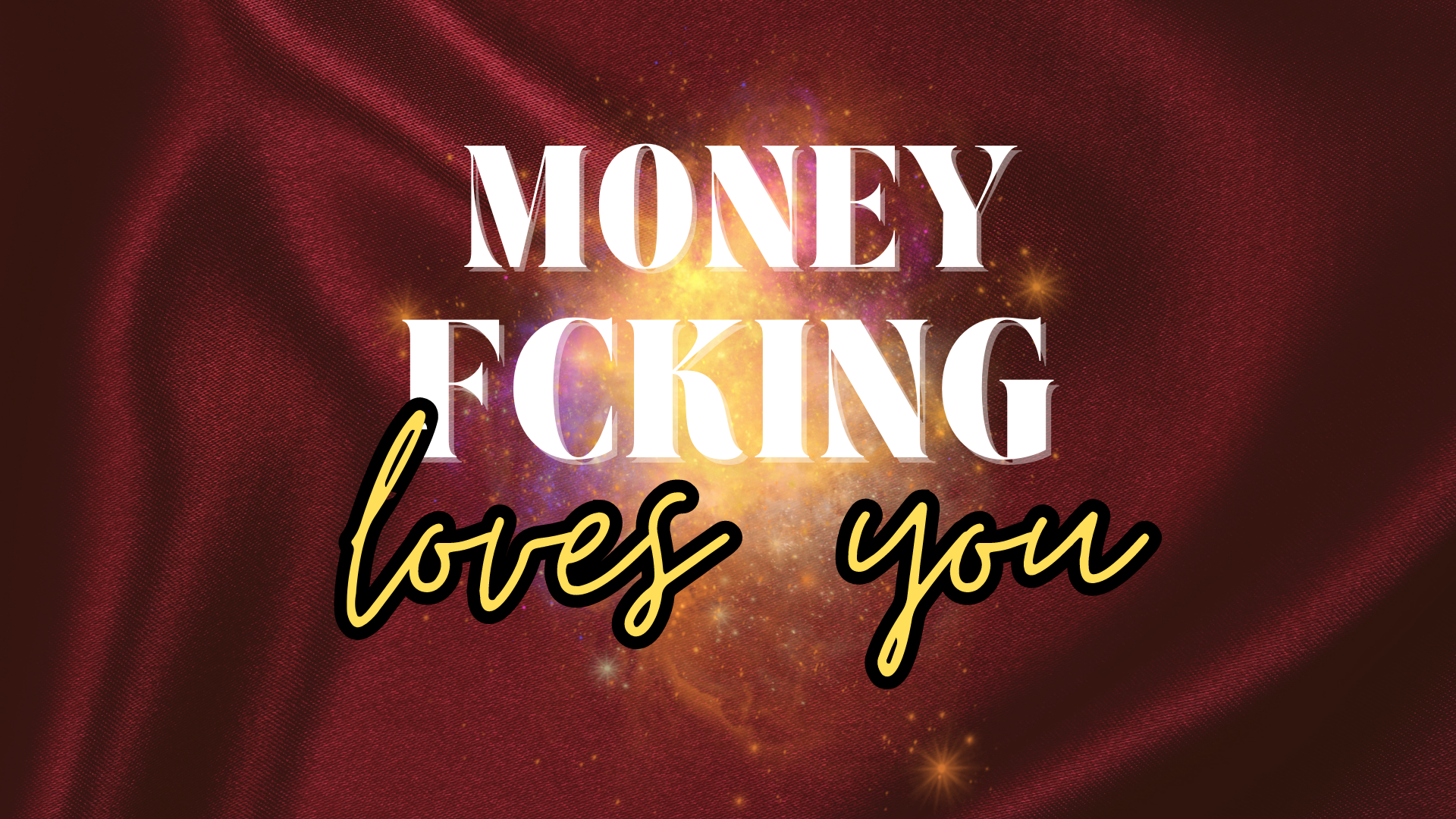 Well well well, if this isn't something that excites you to make more money - nothing will.
Selling is an inner game and you'll become fcking phenomenal playing it when you don't feel uncomfortable around receiving money, when you 'charge' the amount that feels delicious to you and let money serve you.
My journey to $5k months was profoundly shaped by my willingness to know my numbers, learn about money energetics and expand my nervous system to receive more every single month.
We will rip off the old money stories & expand your capacity to feel the abundance.

Example Curriculum
Available in days

days after you enroll

BONUS TRAININGS
Available in days

days after you enroll

BONUS COURSE
Available in days

days after you enroll

Module 1 - Big Magic Energy
My experience with Sonia has been, to sum up in a word, TRANSFORMATIONAL. 
Let me tell you how. When I found her, I wasn't sure about the direction of my life. I remember going second last in the group call and bawling my eyes out because of the burden I was carrying. Slowly, with every session, I began exploring each of my fears and limitations with more depth. I began seeing the other side of the tunnel, and surprisingly, it didn't look pitch black to me. At all. It was bright like the rainbow. And I'll always thank Sonia for showing me that.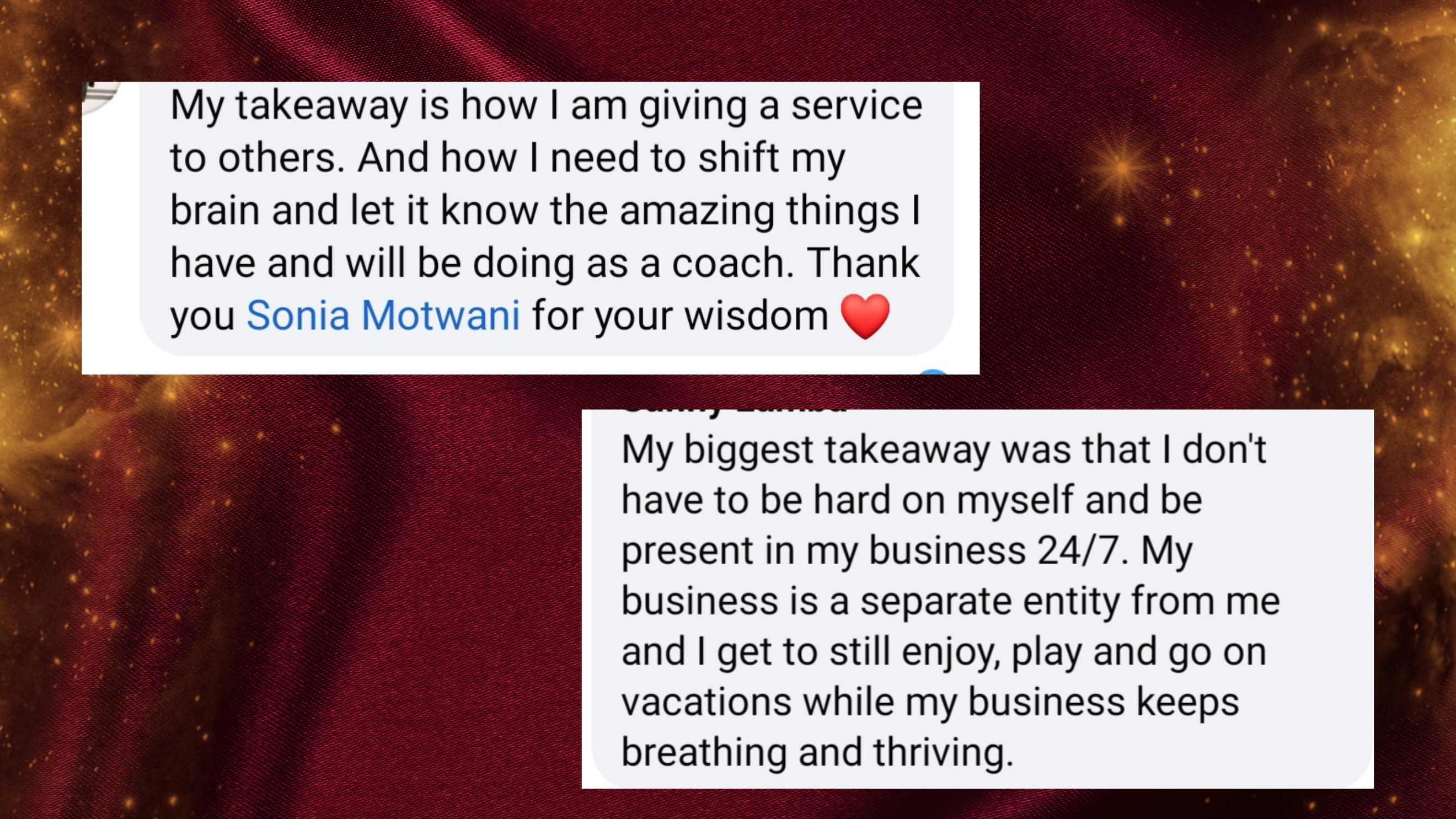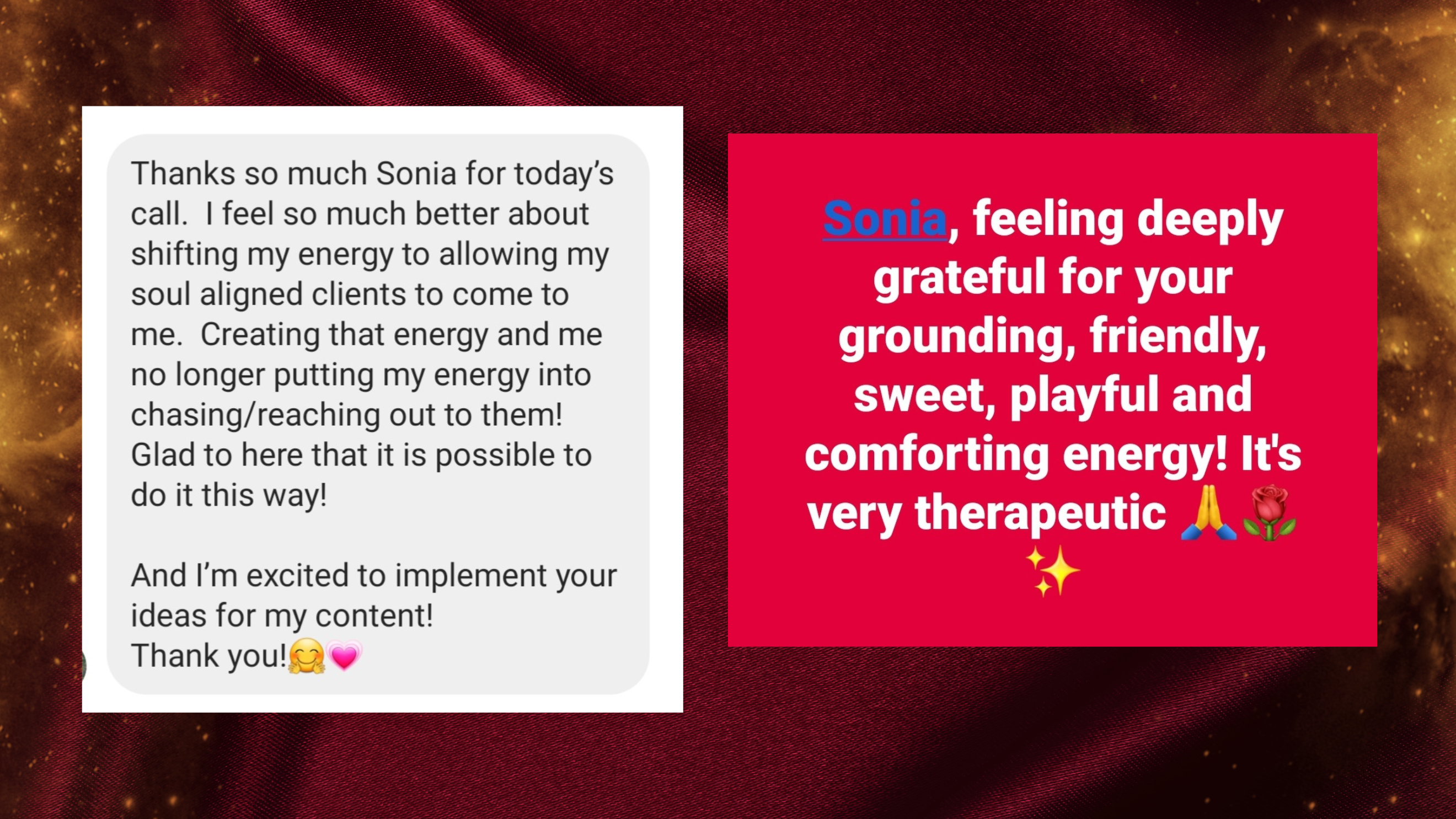 The best part about Sonia is that she won't tell you to do XYZ. She doesn't overwhelm you with tips and tricks. She'll ask you to look within and find the answers. I re-connected with my inner rebel, the dreamer who warps reality, whom I'd tucked safely in a blanket of "safety." I learned to trust myself a little more with every growing minute of screen time we shared. She's my coach, but mostly, she's my confidant - she's that easy to talk to!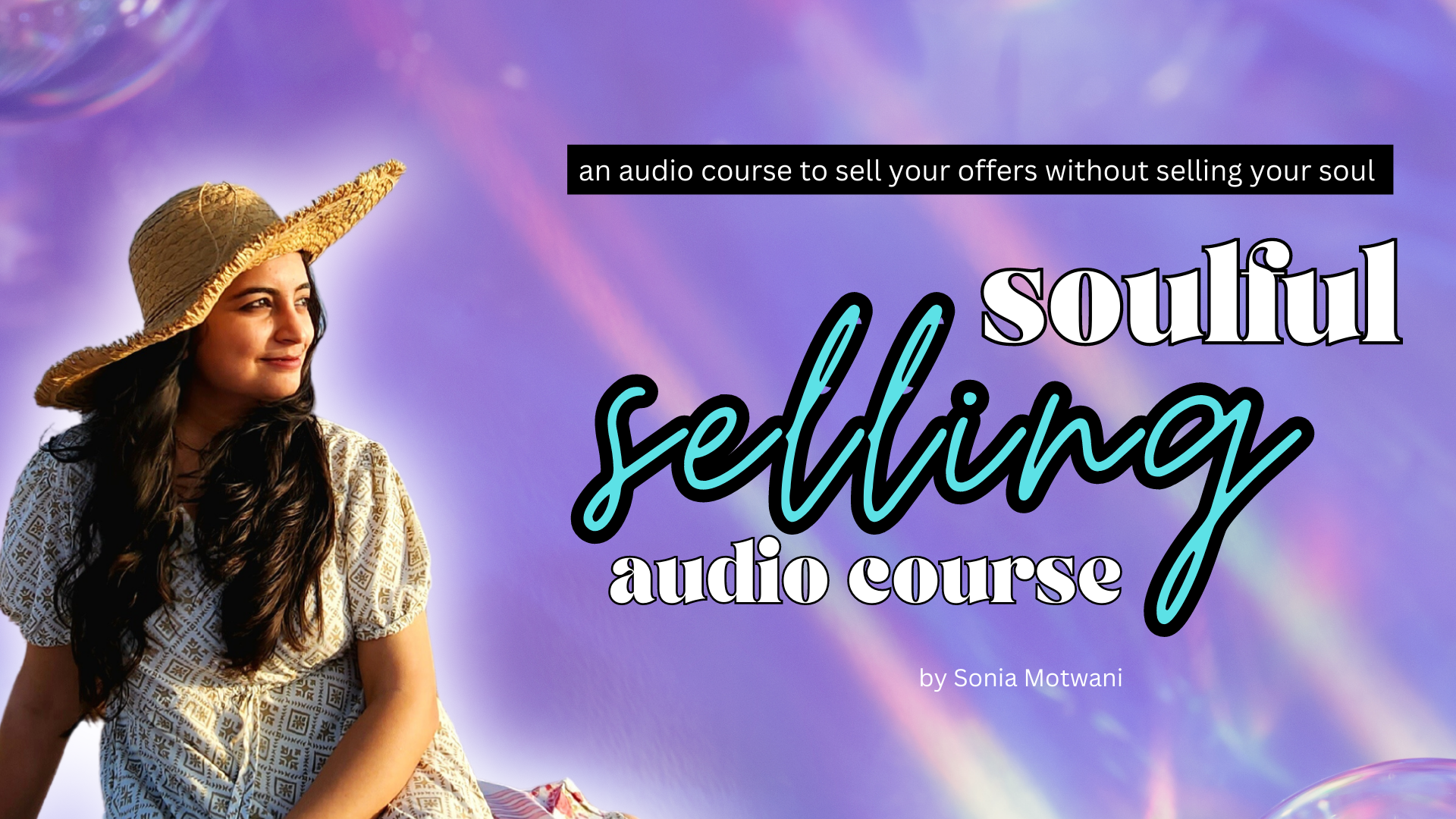 As soon as you sign up for BIG MAGIC HAVEN, you receive my audio course on soulful selling that will pour you into the energetics and mindset of selling from heart - without convincing or manipulating.
Re-listen this every time you doubt yourself or your offer. This in itself is worth the entire investment.

Make Instagram your sales machine by learning what makes sales on IG.
In this masterclass, you'll learn all things IG along with the type of content that will bring you the sales.
I'm breaking down my strategy of selling on IG. Take notes all the way.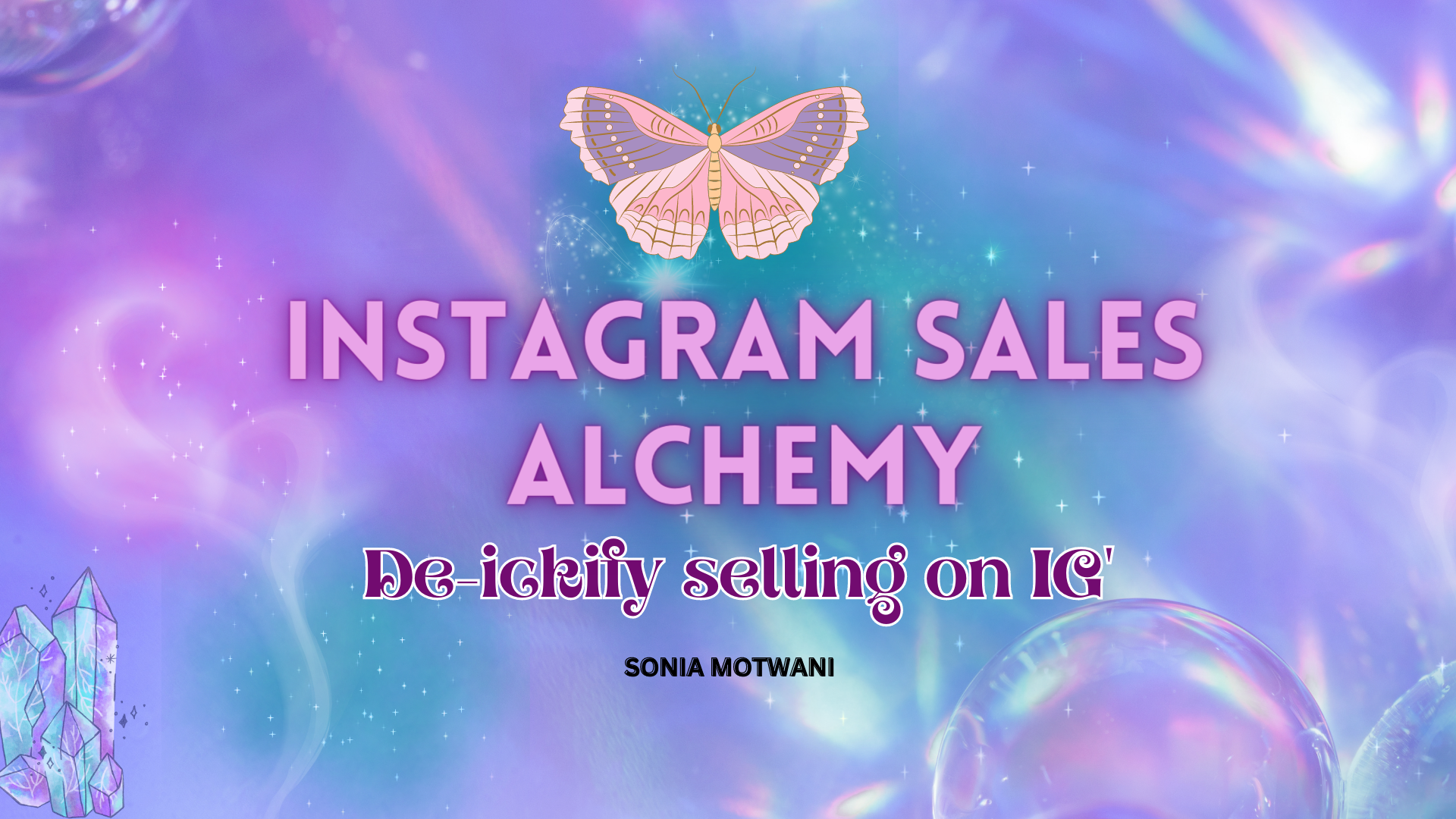 Check your inbox to confirm your subscription